2x (Seated, Mezzanine ROW 2) Robyn Tickets Paris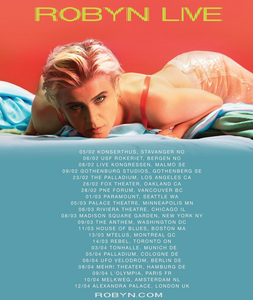 ---
2x Seated Tickets (Mezzanine ROW 2) for Robyn's Honey tour - Paris (L'Olympia Theatre) 09.04.19 - Row 2, Seats 13 & 15 Strapontin - according to Google, this means it has a folding seat. They were the automatic choice for two tickets on Digitick, bought through the Fan Pre-sale. I've also checked with the Olympia direct and can confirm that they are (despite the seat numbers) beside each other - see attached photo.
Wanted standing tickets and bought these by accident (my French isn't great!) 
Checked Digitick and I can edit the names on the tickets officially through their website (see screenshot) so once they've been paid for I will change these to the winning bidder's name and send through PDF copies of the tickets - this means you don't have to worry about your ID not matching the ticket. If you're the winning bidder just include the two names in the notes during check-out, along with the e-mail address you'd like them sent to.
100% Legitimate tickets - 100% Positive Feedback - Any questions please ask!